MobileNet source code library
The MobileNet neural network architecture is designed to run efficiently on mobile devices. It's a fast, accurate, and powerful feature extractor. I recommend using it over larger and slower architectures such as VGG-16, ResNet, and Inception.
Because MobileNet-based models are becoming ever more popular, I've created a source code library for iOS and macOS that has Metal-accelerated implementations of MobileNet V1 and V2.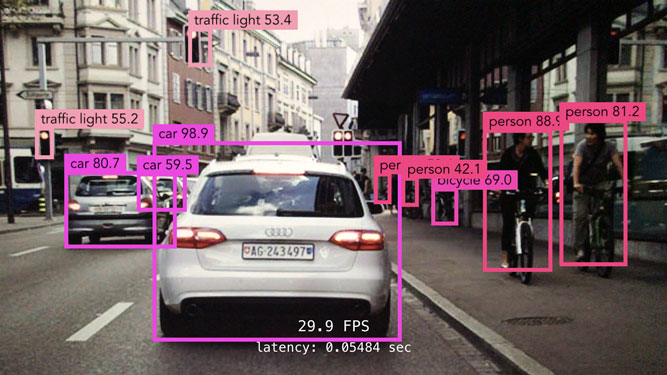 This library makes it easy to add MobileNet-based neural networks into your apps, for tasks such as:
image classification
real-time object detection — with SSD or SSDLite
semantic image segmentation — with DeepLabv3+
as a feature extractor that is part of a custom model
Because this library is written to take advantage of Metal, it is much faster than Core ML and TensorFlow Lite!
If you're interested in using MobileNet in your app or as the backbone for a larger model, this library is the best way to get started. Click to learn more